The Guiding Hand
Hidden Adult Authority in Children's Piano Music
Abstract
The emergence of imaginative children's music in the second half of the nineteenth century reframed the relationship between children and music in revolutionary ways. The dominant paradigm had been for children to repetitiously practice mechanistic exercises, a time-consuming occupation that the German composer Robert Schumann considered particularly wasteful and tasteless. In response he composed Album für die Jugend in 1848, a collection of children's pieces that utilised a combination of text, picture and music to appeal to the interests of children, and to inspire their enthusiasm for musical play. Schumann envisioned his music as an extension of familial nurturance, which played a powerful role in directing children towards a musically and spiritually rich adulthood. As the tradition of imaginative children's music developed during the nineteenth century, the dual themes of entertainment and education remained central to its generic identity, and continued to speak to the significance of piano music as a tool for the socialisation of children. The work of Jacqueline Rose offers a lens through which to explore this music's manipulative influence upon children. The multimodal and performative characteristics of these musical pieces demonstrate the hidden influence of the adult's guiding hand and the dire consequences that come to those who transgress musical and social boundaries.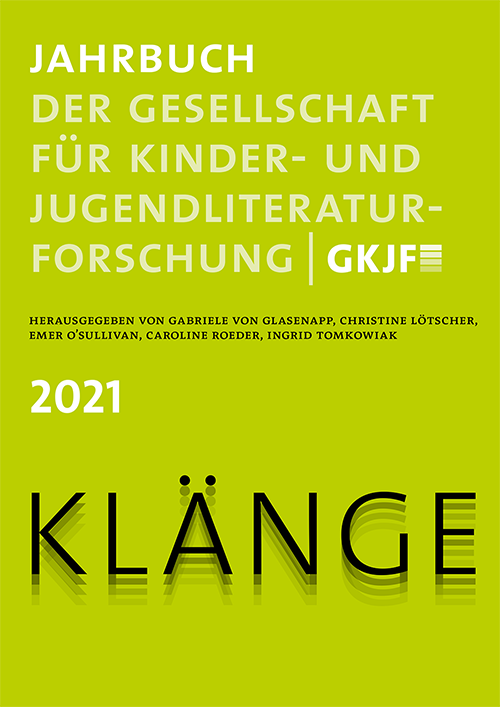 Downloads
Lizenz
Copyright (c) 2021 Jahrbuch der Gesellschaft für Kinder- und Jugendliteraturforschung
Dieses Werk steht unter der
Lizenz Creative Commons Namensnennung - Nicht-kommerziell 4.0 International
.