Beyond Traditional Hierarchies
Creating Space for Children's Literature Collections
Abstract
Children's literature collections and their associations with canons and histories pose challenges for contemporary children's literature research, where an emphasis is increasingly placed on diversity and inclusion, as well as on questioning so-called established histories of children's literature. Problems arise when using collections to deconstruct canons or to destabilise established histories: by, for example, shifting the focus to gender, sexuality, race, ethnicity, nationality, we may end up tracing alternative histories and in so doing, potentially – even unintentionally – creating new canons. In this paper, we propose that, in directing the focus away from concepts of linear time, an alternative ›spatial‹ approach to children's literature collections can be facilitated, one that might at once acknowledge and disrupt canons and histories, while also promoting an understanding of the complexities and contradictory natures of collections. Taking a synchronic rather than a diachronic approach, drawing upon theories of space and considering collections in terms of both the physical and the online spaces they occupy, encourages conceptualisations that move beyond traditional histories and hierarchies as well as attempts to delineate, exalt and cohere, and creates opportunities for serendipitous research discoveries.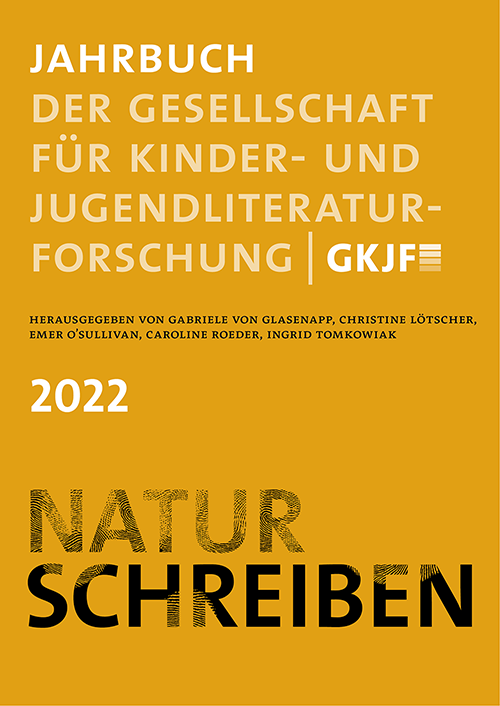 Downloads
Rubrik
BEITRÄGE AUS GESCHICHTE UND THEORIE
Lizenz
Copyright (c) 2022 Jahrbuch der Gesellschaft für Kinder- und Jugendliteraturforschung
Dieses Werk steht unter der
Lizenz Creative Commons Namensnennung - Nicht-kommerziell 4.0 International
.