The Evergreen Snake and Gamiž
Imaginary and Magical Animals in Serbian Children's Fantasy Fiction
Abstract
Slavic folklore contains a variety of beliefs concerning magical animals and other imaginary and liminal beings, their characteristics and properties. This heritage was adopted and used in the past by various children's authors who integrated these folklore motifs into their own work. Some recent authors, on the other hand, show a marked tendency to implement animals of their own invention in order to convey an ecological message, often employing a quasi-encyclopaedic approach (e. g. Uroš Petrović and Zoran Penevski). Others create imaginary animals in order to explore moral dilemmas and psychological depths in a form appropriate for children (e. g. Mina Todorović). When folklore heritage makes a reappearance, it sometimes takes on a comical function in a contemporary urban context (e. g. Ivana Nešić). In this paper we provide an overview and an analysis of fantastic animals and their heterogeneous origins and functions in contemporary Serbian fantasy written for children, presenting a condensed outline of the most recent developments. Our aim is to combine a traditional analysis of the literary fantastic and folklore elements with ecocriticism.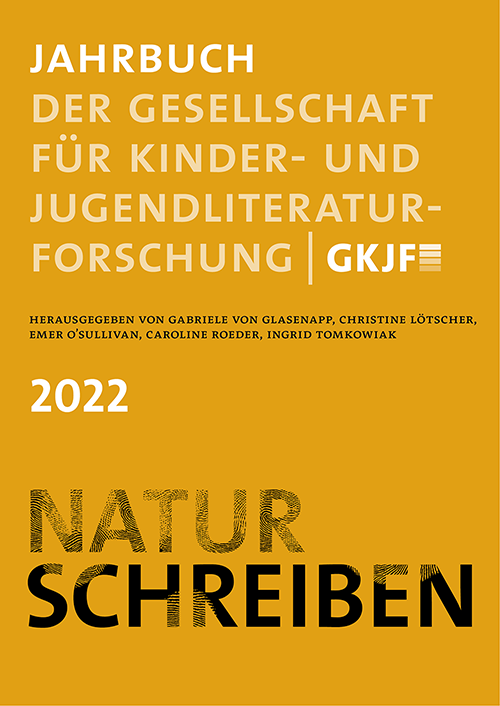 Downloads
Rubrik
BEITRÄGE AUS GESCHICHTE UND THEORIE
Lizenz
Copyright (c) 2022 Jahrbuch der Gesellschaft für Kinder- und Jugendliteraturforschung
Dieses Werk steht unter der
Lizenz Creative Commons Namensnennung - Nicht-kommerziell 4.0 International
.